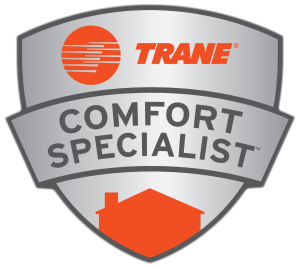 Prima is an authorized Trane dealer.
We have been specially trained by Trane on the finer points of ensuring your new Trane is installed correctly. That means you get a more efficient performance and longer life.
Before earning this certification, Prima was reviewed by Trane to ensure we provide the best in customer care and keep to the highest standards of business practice.
Trane provides Energy Star home energy solutions that last. Trane engineers spend years researching and developing new products before they get to you. Products that last longer, work harder, and save you money every month. We offer solutions for every home and every need. Trane systems are designed to provide maximum efficiency and comfort.
Reliable Household Energy Solutions – Iron Clad Warranty
Trane pushes the boundaries of reliability when manufacturing their products. Trane use the tightest specifications and the highest industry standards in Canada and around the world. All Trane products are subject to Trane System Extreme Environment Test (SEET) facility, a process that simulates the most extreme climate conditions a comfort system can experience. Five years of extreme weather conditions are completed through 16 punishing weeks of testing. Trane products come with an iron clad warranty.
Warranty coverage varies by product; with most of our products offering 10 year warranties on parts and longer periods on key components such as heat exchangers or compressors.
Trane Gas Furnaces
Trane's family of variable speed, multi-stage furnaces represents the perfect combination of fuel efficiency, precise temperature control and intelligent, durable design......more info
Trane Heat Pumps & Air Conditioners
Heat pumps use electricity to distribute heat evenly throughout your home. Instead of burning fossil fuel like a furnace a heat pump captures the ambient heat from outdoor air and moves it into your home. High efficiency heat pumps from Trane can heat your home in the winter or cool it in the summer. Trane's reliability testing on is directed to exceed industry standards.....more info